2013-10-20
Philippine Earthquake in Bohol and Cebu
On October 15th, 2013, a magnitude of 7.2 earthquake hit Bohol and Cebu islands, the central part of Philippines (US Geological Survey). According to National Disaster Risk Reduction and Management Council, 185 people were killed, and 583 are injured. Bohol Island, the closest island to epicenter, was most affected. 36,645 houses were damaged and 3,542,281 people from 703,244 households were affected. Total of 113,227 people are evacuated to shelters in 93 different locations. Some evacuees are unable to live in evacuation centers due to various reasons.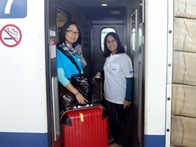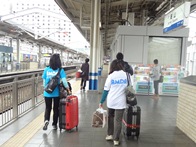 Thus, AMDA has decided to dispatch 1 nurse and 1 coordinator to the affected area. They departed Japan on October 20th. Upon arrival, they will conduct relief activities including mobile clinic and/or distribution of living essentials in collaboration with Naval Force Eastern Visayas Reserve (NFEVR).