2015-01-13
Emergency Relief Mission for the Floods in Southeast Asia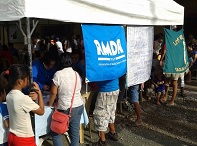 &nbsp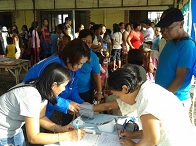 AMDA team in Tacloban responding to the flood by typhoon Jangmi, conducted a medical mission and relief supply distribution in Barangay Apitong, Leyte, on January 10th, 2015.
The joint team of LMS (Leyte Medical Society) and AMDA implemented the medical assistant activities with 12 doctors, medical interns, pharmacists, AMDA volunteer nurse and other staff. Right after they opened the mobile clinic at 8:00 a.m., many affected people came to see a doctor. Although we expected about 300 patients, eventually, within an amazing and busy four hours of the temporary clinic service, total of 416 people (including 94 children) actually received medical consultation and medicine. The major diagnoses were upper respiratory infection with cough and/or fever, skin diseases, hypertension and diabetes.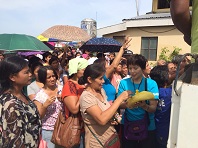 &nbsp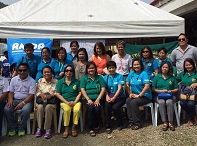 Further, during the relief supply distribution, the team handed out packs consisted of 2 kg rice and 2 canned food to 500 families in the barangay. The affected people who received the relief goods thanked AMDA staff and said "food aid is really helpful for us". Likewise, LMS appreciated for AMDA°«s continuing supports to the Philippines since typhoon Haiyan of November 2013.