2010-03-19
AMDA Emergency Bulletin VI: Chile Earthquake Emergency Relief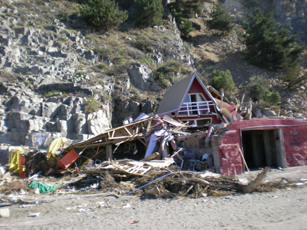 As of Mar. 18th, AMDA's second relief team has reached Talca where AMDA is setting up a logistic hub for a relief effort targeting the coastal region of Constitucion, the worst tsunami-affected area. AMDA team is currently stationed at Talca's army base where support on logistics and security have been provided by the Chilean Army.
In the afternoon of Mar. 18th, the team visited Constitucion to determine the extent of the damage along the coast. According to Constitucion Hospital, the death toll is 95 with approximately 80 people missing.
The damage in the area is utterly devastating that the houses and buildings were almost flattened with most of them turned into heaps of debris. Since the occurrence of the initial earthquake on Feb. 27th, the tsunamis in the scale of 10-15 meters have occurred four times at least.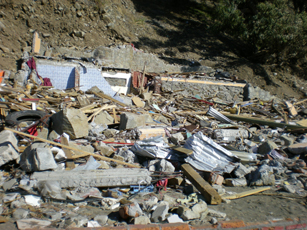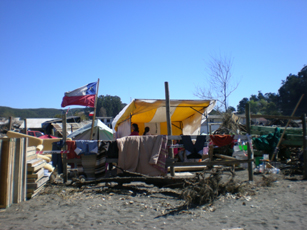 From now on, the team is planning to conduct relief activities aimed at maintaining infant health. The team is expected to carry out the distribution of relief goods, mobile health consultations and infant health survey in the region.