2010-02-05
AMDA Emergency Bulletin VIII: Haiti Emergency Relief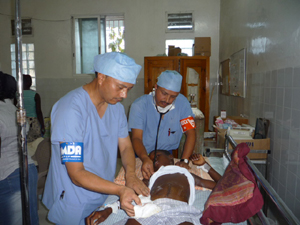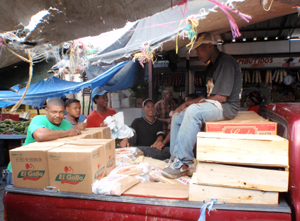 Latest report on AMDA Haiti Emergency Relief:
St. Marc (Haiti): A team comprised of two doctors from AMDA Nepal and one coordinator from AMDA Peru has completed its mission and is scheduled to leave St. Marc shortly. During their stay, the team performed ten to twelve operations per day ranging from surgical cases, trauma care to childbirth delivery.
Gonaives (Haiti): Doctors from AMDA Bolivia and a nurse from AMDA Canada have arrived in Santo Domingo, AMDA's logistic hub in Dominican Rep. As of Feb. 5th, they are on their way to Gonaives.
Santo Domingo (Dom. Rep): On Feb. 2nd, AMDA staff procured food supplies such as dried foods (10kg.x14 boxes), spaghetti (5kg.x50 packs), cooking oil (500lbs.x18 boxes) and seasoning (10kg.x8 boxes) to be sent to the victims in Port-au-Prince. PINP (People in Need of Partnership), an NGO active in Haiti, will handle the distribution under the banner of AMDA. With the help of PINP's local counterparts and local government officials, the goods are expected to be delivered to the areas where relief supplies are yet to be reached.