2013-12-06
Responding to the Disaster of Typhoon Haiyan in the Philippines 7
On November 26, AMDA medical team arrived in Palompon, in Leyte Island and visited the Mayor and passed the messages of sympathy from the mayor of Soja City in Okayama Prefecture and also from the City of Ishinomaki, one of the most affected area in Tohoku by Great East Japan Earthquake and Tsunami.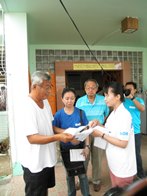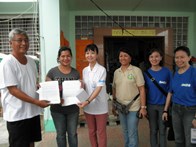 According to the Mayor, right after the typhoon hit, Palompon got devastated and the roads were covered by rubbles and trees. Fortunately, there was no deterioration of public security, they could started restoration work immediately.
However, many fishing boats and coconut trees were badly damaged, thus, it will be a challenge to reconstruct the industries.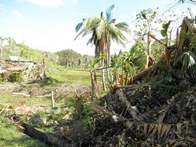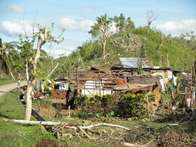 In response to the lack of medical supports in many areas, AMDA medical team decided to conduct mobile clinic.
AMDA Multinational Medical Mission (AMMM) consisted of four doctors from AMDA Philippines, two doctors from AMDA Indonesia, a doctor and a nurse from AMDA Nepal, a nurse from AMDA HQs and volunteer doctors, coordinators and local nurses.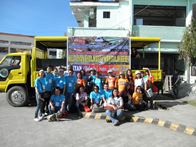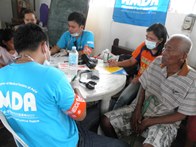 On November 27, the medical team examined and prescribed for about 280 people in the community of Cangcosme and about 190 people in San Pedro. On the following day, about 260 people in Cambinoy. The major symptoms were upper respiratory infection, hypertension, diarrhea and anxiety. During and after the missions, AMDA medical team received appreciative words from many patients.