2009-09-08
AMDA Emergency Bulletin I: ER for Earthquake in Western Java, Indonesia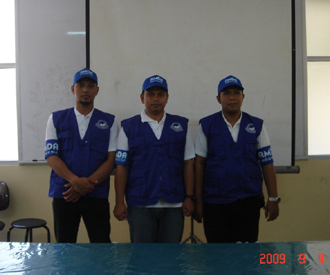 In response to the devastating earthquake that struck western Java, Indonesia in the afternoon of Sept. 02nd, AMDA Indonesia has sent a relief team comprised of two doctors and one nurse. The team has left for the disaster site on Sept. 05th and is currently engaged in a medical relief. As Indonesian Government has not appealed for any assistance from the overseas at this stage, AMDA Indonesia is solely in charge of this mission.
According to an official announcement (as of Sept. 4th), it is reported that 64 people were killed, 37 people have been missing and more than 27,000 have been displaced. The earthquake destroyed over 54,000 houses and buildings.