2014-08-29
Follow-up Activity for Flood in Bosnia and Herzegovina
Since May, 2014 when Bosnia and Herzgovina (BiH) and Serbia were affected by flood and landslides caused by the heavy rainfall, AMDA and AMDA Bosnia* have been supporting the affected people. It took more than two weeks for the waste water to recede in the beginning of June. Until then, there was unbearable smell in the cities.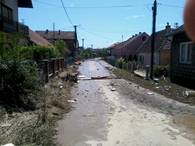 &nbsp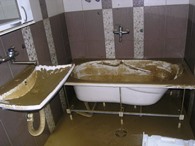 After the initial relief activity, AMDA Bosnia team decided to continue the activity, in Doboj and Samac, to meet more needs and demand of the relief aid for the affected people, especially who are suffering from PTSD and who cannot go outside due to physical problems. The activity started with the assessment of health condition and living condition of the affected people in each house that asked for help. Then, if the assessment resulted in needs for support, AMDA Bosnia team distributed relief goods including food and daily necessities as well as medications as needed. In addition, those with PTSD were offered free psychotherapy and telepsychiatry by AMDA Bosnia team consisted of doctors, psychotherapists, and interns. AMDA Bosnia could support the total of 168 affected people in Doboj and Samac, and beneficiaries were welcome of our support since many of them lost everything. They were also grateful that someone is thinking about them.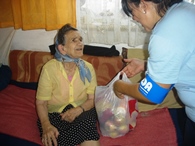 &nbsp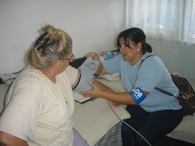 * Since foundation in 1996, AMDA Bosnia has been involved in Telepsychiatric treatment for better quality of life of psychiatric patients in Banja Luka, the northwestern part of Bosnia and Herzegovina. The telepsychiatric service has been beneficial, especially to the people in isolated places or rural areas. More research and activities are introduced in the psychiatric publication of AMDA Bosnia.
click here to see the psychiatric publication of AMDA Bosnia.