2014-07-03
Inauguration Ceremony and Symposium for "Home Health Education Program in Pakistan"
Based on situation survey on Polio eradication activities in Pakistan, Chigasaki-Chuo Rotary Club (CCRC) and AMDA found the need for female health education. In collaboration with Pakistan NGO National Rural Support Programme (NRSP), CCRC and AMDA decided to initiate Home Health Education Program in Pakistan.
Inauguration ceremony and symposium for Home Health Education Program in Pakistan was held in Chigasaki City, Kanagawa Prefecture, Japan hosted by CCRC on June 26th, 2014, and approximately 60 people attended the ceremony. This program is designed to enhance pre-marital women to acquire knowledge on how to protect themselves and their family members from common diseases.
At the signing ceremony, NRSP, CCRC, and AMDA signed the program agreement witnessed by Ambassador of Pakistan Embassy, Tokyo, a member of the House of Representatives, and Director of United Nations Population Fund (UNFPA) Tokyo Office.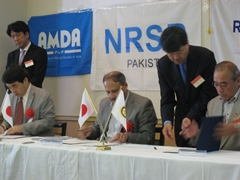 &nbsp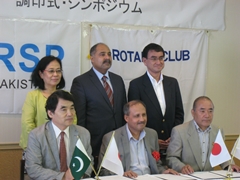 Presenters shared their experiences and knowledge on the current situation in Pakistan as well as the developing countries, especially about female education and its effect on children and the society. The participants came to understand the impact of the program and the importance of disseminating information to world society for more supporters. At the end of the program, all participants reaffirmed the necessity for collaboration toward the success of the program.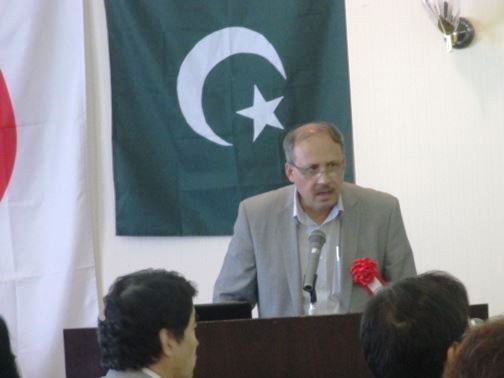 &nbsp