2014-05-21
Emergency Relief for Flood in Bosnia and Herzegovina
On May 13th 2014, Serbia and Bosnia and Herzegovina (BiH) have been affected by cyclone Tamara experiencing extremely heavy rain. It is the worst rainfall recorded in BiH since 1894, when weather records first began.
The region recorded three months' worth of rain in three days. In BiH, more than 40% of the country was under water. More than 44 people have been reported killed and more than 37,000 people have been evacuated in Serbia, BiH and Croatia. Also floods and landslides have raised the risk of injury or death from land mines left over from wars in the 1990s, due to the fact that landslides swept away many of the warning signs around the minefields.
In response to the disaster, AMDA headquarter decided to dispatch an AMDA's nurse for emergency relief activity. She left Japan on 21st May and will arrive at Banja Luka in BiH on the following day. At Banja Luka, she will join AMDA Bosnia team to see the situation and discuss what possible assistance can be provided.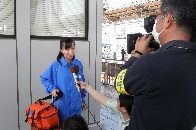 &nbsp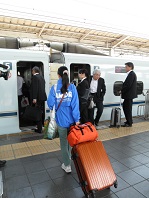 Following is the past activities of AMDA in former Yugoslavia Bosnia refugee relief project (Jan. 1996) Bosnia medical relief project (Jan. 1996) Bosnian Doctors training project (Nov. 1996) Bosnia refugee relief project (Jun. 1997) Bosnian Doctors training project (Nov. 1997) Autonomous Province of Kosovo and Metohija project (Jun. 1999)