2014-05-09
Conference on Yolanda Reconstruction
On Apr. 26th 2014, AMDA and Fukuyama medical association held a conference on Yolanda Reconstruction at Fukuyama city Hiroshima Prefecture in Japan. Presenters from various organizations shared relief activities and experiences on Yolanda Typhoon.
It has been about 6 month after the Typhoon Yolanda hit. AMDA, Fukuyama Medical Association, Leyte Medical Association, Tacloban Fukuyama Exchange Support Center, Hiroshima Prefectural Board of Education, Ota Memorial Hospital and Fukuyama Seishikan High School Students, have collaborated on relief activities for Yolanda Typhoon. The representatives from these six organizations came together and shared their experiences at the conference with around 100 participants.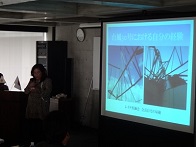 &nbsp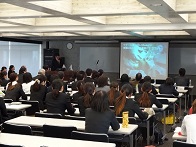 Based on the experience on Yolanda Typhoon, professionals in the field of medical care and disaster relief discussed about preparation for Nankai Trough Earthquake and their emergency response partnerships. Through the discussion, the importance of partnership among civil organizations at the grass-root level was emphasized. In-coming President of Leyte Medical Association commented that they will come to help Japan if Nankai Trough Earthquake happens.
&nbsp