2009-07-31
AMDA Emergency Relief Bulletin I:ER for Diarrhea Outbreak in Nepal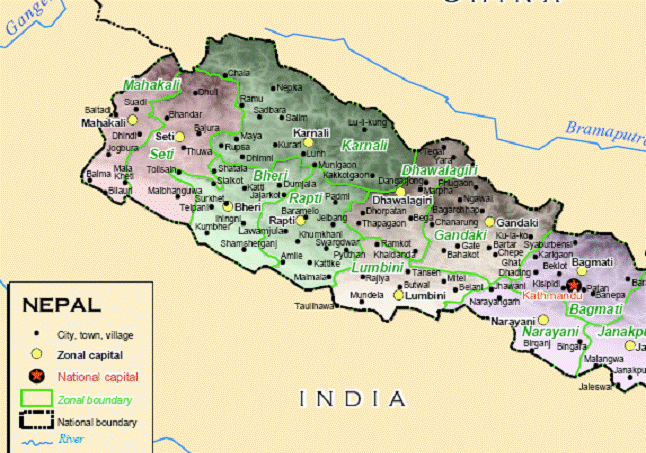 A severe outbreak of diarrhea is sweeping across the remote districts of western Nepal. So far the outbreak has claimed more than 183 lives and according to the latest reports it seems to spread to the neighboring districts. Jajarkot located about 370 kilometers from Kathmandu, was the hardest hit by the outbreak with the number of toll standing around 135. Jajarkot is one of the five districts of the Bheri-Zone in the west part of Nepal. The outbreak which started in May seems to have been caused by contaminated water due to poor sanitation. Water scarcity, open defecation and lack of knowledge about good hygiene practices may have worsened the situation.
There are various emergency camps set up by the government and AMDA-Nepal has already sent a team of four paramedics to the affected site on the request of the government officials. The team of four, all from the AMDA Siddhartha Children and Women Hospital (SCWH) has already reached the town of Surkhet and waiting for the weather to clear in order to continue their journey to Jajarkot.
AMDA headquarters has also decided to send a two-member team from Okayama, Japan on the 1st of August to join the AMDA Nepal team in the ground. A coordinator from AMDA headquarters and a medical doctor from Okayama University will leave Japan on the 1st of August and plan to reach the Jajarkot town by the 3rd of August. The team will provide health services and assistance together with the local medical professionals from AMDA-Nepal and the government of Nepal. A local national news paper reporter from Nepal will accompany the Japan team to the affected site.