2009-06-03
AMDA Emergency Relief Bulletin II: Cyclone Aila in Bangladesh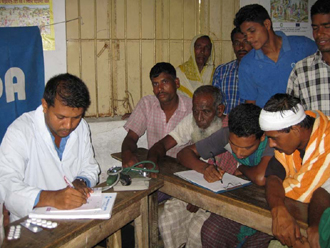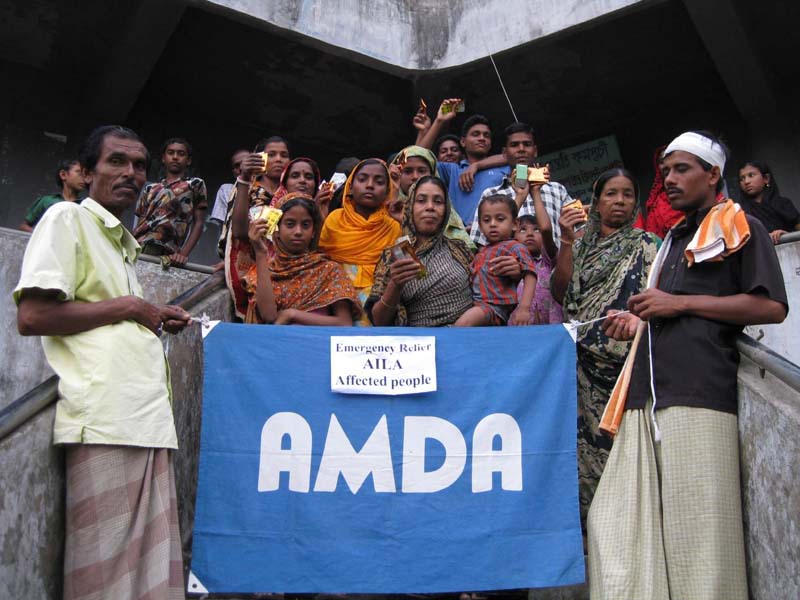 AMDA Bangladesh team including two coordinators and one medical assistant reached Barguna District, one of highly affected districts in the early morning of Jun. 1st '09. After a meeting with the local authorities, they selected five villages (Chalitatoli, Falishatoli, Urgunia, Jhenaibaria and Bashuki) in Baliatoli Union in south part of Barguna district. According to the local authorities there were no medical services provided prior to AMDA's arrival in the region. AMDA Bangladesh was the first team to conduct emergency medical services in the area. The total population of the above five villages is around 2,500. More than 50% of the houses were destroyed. Several wounded people were found but no death or missing was reported.
The AMDA Bangladesh team started its activities right after their arrival in Chalitatoli village on Jun. 1st '09. AMDA team treated 126 patients with major symptoms such as injury, body ache, pneumonia, fever and common cold. They also distributed 600 packets of ORS, one thousand water purifying tablets and 200 packages of biscuits to about 200 people in Chalitatoli village.
AMDA Bangladesh team will continue their emergency relief activities in the rest of four villages until Jun. 4th '09.