2012-02-10
AMDA Indonesia Reaching Out to Its Local People in Sulawesi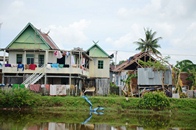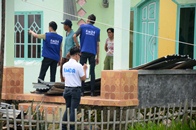 On Jan. 30 a strong typhoon swept through Pangkajene , Sulawesi, causing damages and injuries to the villagers of Tekolabbua. As the village is located in a remote area, the news of the disaster reached the City of Makassar a few days after the occurence. Though the injuries resulting from the disaster were confined to a few people, Prof. A. Husni Tanra, Phd, Sp An , chairperson of AMDA Indonesia, anticipated post disaster medical needs in the remote village from his extensive experiences in relief activities . He dispatched a medical team consisting of six members including 3 medical doctors and 1 nurse to the village of Tekolabua on Feb.5th. After meeting with the officials at the village office, the team set up a tent for makeshift clinic.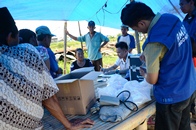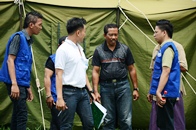 The team provided free medical services to 34 affected villagers. Major symptoms included fever from infection and external injuries. The AMDA Indonesia team handed over medical supplies and medicine to the village office as the needs for medical treatment remain high. Mr. Muhadi, S.Sos, the mayor of Tekolabua Village, expressed heartfelt thanks to AMDA Indonesia and hopes for its continued services.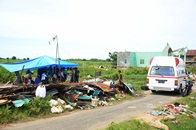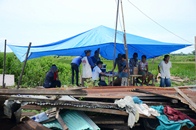 AMDA Indonesia, located in the City of Makassar, South Sulawesi, has distinguished itself in numerous emergency relief activities abroad as well as within its own country. The suffering of people after disasters cannot be measured simply by number or statistics. Prof. A. Husni Tanra commented that he takes great pride in serving people living in remote places that are often forgotten or neglected.