2012-08-03
Medical relief mission in Ambon, Indonesia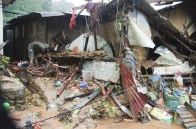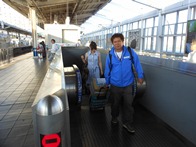 Due to the heavy rainfall caused by Cyclone Saola, the area was flooded and landslide happened in Ambon in Maluku, Indonesia. According to the local news, as of August 2nd, 2012, 8 people died, and about 2,000 people were displaced.
AMDA Headquarter had decided to dispatch a medical team to the area. Two doctors and one nurse from AMDA Indonesia, and one coordinator from AMDA Headquarters are to form a multi-national medical team to conduct an emergency relief mission. This is our first time to visit Ambon. Our purpose of the visit is not only to conduct a medical mission but also to implement a Peace Building Project (PBP) through Health. It is a unique program dedicated to fostering mutual trust among different ethnic groups through health-related initiatives.
An AMDA project officer, originally from Malaysia, who will act as a coordinator for this medical mission, left Japan on August 3rd. He is to join the Indonesian team in Makassar, and fly together to Ambon on Saturday, August 4th.