2012-08-06
Medical Relief Mission in Ambon, Indonesia, Part 2
For the emergency relief activity in Ambon, Indonesia, our team consists of 4 medical doctors (two of them from Ambon), a nurse, a coordinator from AMDA Headquarter in Japan. There are a number of local people providing their support for us.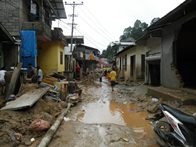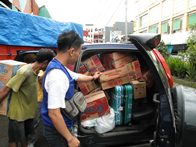 On the first day after arrival in Ambon, AMDA team did a quick research and realized that local people were in need of both medical and food supply, so they went to the local market to purchase noodles, water and coconut oil.
On the second day, they set up a temporary clinic in the area called Batu Merah. This is one of the areas where the flood had brought severe damage to. The clinic was started at a local resident's home where AMDA team conducted medical examination and distributed medical supplies. Total number of patients from this day was 94.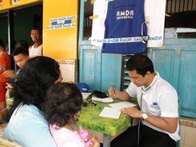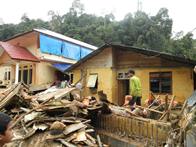 The remaining medical supplies were donated to the disaster relief center run by the military of Indonesia who also helped AMDA's activities.
On the third day, they have moved to Mamua to carry out another temporary clinic. We are waiting for their report.
According to the military, 12,753 people were displaced by this flood, 13 people lost their lives, and thousands of people were injured.