2012-08-07
Medical Relief Mission in Ambon, Indonesia continues...
On Day 3, AMDA team purchased food supplies at the local market to distribute among the flood victims of Ambon. They sorted out the supplies into 300 bags.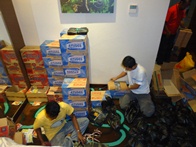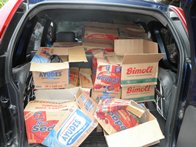 In the late morning, they travelled to Mamua, about three hours away by car. Mamua is one of the worst disaster areas in Ambon. 47 homes were swept away by the flood, and 214 people were displaced. Their homes were buried in rocks and sand. The victims are currently taking shelter at schools, mosques and other public places.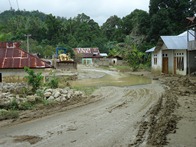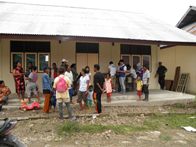 AMDA distributed 150 bags of supplies at a school in Mamua, and the remaining bags at the surrounding areas.