2012-09-06
AMDA Cataract Project in Nuwara Eliya, Sri Lanka, Mission 4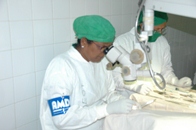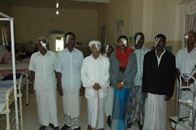 Sri Lanka has a large number of senior citizens with cataracts and most of them live in the rural areas. Nuwara Eliya is one of the Tea estates in the central province with a population of more than 800,000. Most of the population in the tea estate area are economically disadvantaged, especially the elderly.
The fourth mission was held at the Nuwara Eliya general hospital under the guidance of local Eye Surgeon Dr. Kala Sivayoganatha from 22-24th August 2012. The mission was fully funded by AMDA HQ with the support of AMDA Sri Lanka. All cases had severe and very matured cataracts and thus conventional ECCE method was used for all operations. In total there were about 20 medical staff of the eye unit worked hard to complete the task.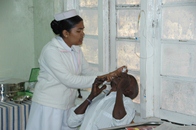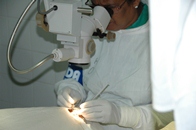 In total there were about 50 cases of Cataract. About 5 of them were postponed to a later date due to last minute complications such as high blood pressure, no dilation of the pupil and a case of epileptic fit before the operation. AMDA also donated 10 foldable lenses for Phaco surgery at a later date.