2012-11-08
The 27th Annual Meeting of the Japan Association for International Health Held on November 3rd and 4th
The 27th Annual Meeting of the Japan Association for International Health was held at Okayama University on November 3rd and 4th. Dr. Suganami, the president of AMDA international, participated in this annual meeting as a conference chair.
AMDA open symposium named "Okayama Hour" started with Dr. Suganami's opening speech on November 3rd. In the speech, he talked about the importance of world collaboration of governments, private sector, and non-governmental organizations based on the concept of "Global Partnership for Sustainable Peace".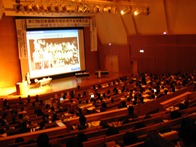 On November 4th, guests from India, Japan, Korea, Taiwan, Thailand, and Turkey made presentations in the Symposium IV under the title of "Emergency Preparedness for the Coming Disaster -Establishing the System to Accept Foreign Medical Teams in Japan".
The following is the guests and the titles of the presentations:
Dr.Yasuhide Nakamura, Graduate School of Human Sciences, Osaka University, Japan Title: Solidarity and Sympathy across the Borders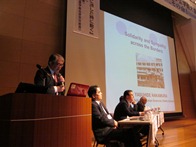 Dr. In Sung Cho,President at Gyeonggi Provincial Medical Association, Korea Title: Suggestion on Emergency Relief Medical Services - Based on KMA's Experiences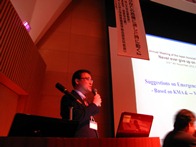 Dr. Pairoj Khruekarnchana, Head of the Department of Emergency Medicine and Narenthorn EMS Center, Rajavithi Hospital, Thailand Title: The Experience of THailand During the Early Phase of Huge Disasters in Japan 2011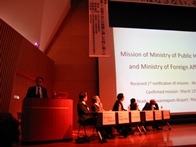 Dr. Peter Wushou Chang, Director of Occupational Medicine Department at Taipei Medical University & Hospitals, Taiwan Title: Emergency Preparedness for the Coming Disaster - Experiences of Taiwan's Medical Assistance Overseas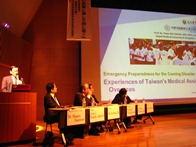 Dr. D.R. Rai, Honorary Secretary General, Indian Medical Association, India Title: Role of National Medical Association during the Time of Disaster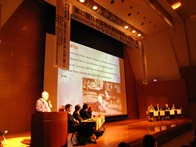 Mr. Yusuf Yildirim, Vice President of Kimse Yok Mu Solidarity and Aid Association, Turkey Title: A Real Friend Becomes Obvious on a Bad Day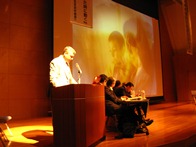 Dr.Masami Ishii, Executive Member, Board of Trustees, Japan Medical Association, Japan Title: International Medical Support Activities in Major Disasters-From the Perspective of the Japan Medical Association.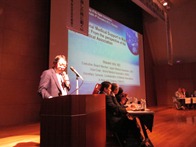 In the end of Symposium, Dr. Suganami commented that the borderless collaboration is essential to get through future disasters and that preparing specific action plans and strengthening "Sogo-Fujo"partnership are necessary for adverse events."