2012-11-20
ER Mission for the Guatemala Earthquake
From a 7.4-magnitude earthquake that occurred in Guatemala on November 7th, 43 people were killed, 24,034 injured, and 10,200 houses destroyed. 8,705 out of 21,064 affected people live in the shelter (as of November 13th, 2012).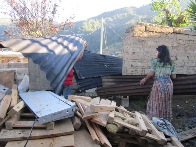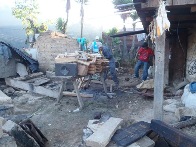 In response to this adverse event, AMDA headquarter asked to dispatch staff from AMDA Multisectoral & Integrated Development Services (MINDS) of Honduras1 for emergency relief, and they agreed with this idea.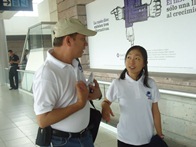 Upon arrival in Guatemala on November 11th, AMDA MINDS Honduras staff rushed to the disaster site and initiated activities the next day. According to the survey, provision of tents and sleeping bags were their emergent needs to protect affected people from the cold weather, which goes below 0 degrees celcius.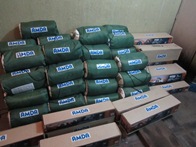 On November 13th, in Tzanixnam Village1, Totonicapan Department, AMDA Honduras staff preferentially supplied 14 tents and 50 sleeping bags to the families that no longer have their houses or temporal places to stay over. Those who received aid supplies showed appreciation that they can use their tents and sleeping bags to protect themselves from cold since their houses were collapsed due to the earthquake.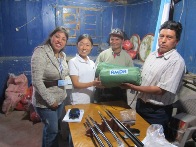 The governor of Totonicapan Department, Mr. Naltazar Cano, showed his cooperation and appreciation to AMDA's relief activities and support. An official from Totonicapan Department also appreciated and said support from organizations like AMDA can provide aid supplies much quicker and directly give to people in real needs without waiting for the judgments and orders from the central government.