2013-01-21
AMDA's Emergency Relief mission for the victims of Jakarta Flood
Due to the heavy rain since January 15th, flood had hit Jakarta, the capital of Indonesia. Through close communication with the local chapter in Indonesia, AMDA HQ and AMDA Indonesia decided to conduct a joint medical mission.
Prior to AMDA HQ team's arrival, *AMSA Indonesia also showed the real initiative in responding to this emergency situation by promptly starting the needs assessment. Some of AMSA members live in Jakarta and they were also affected by this flood. However, they demonstrated true dedication for their humanitarian work and constantly provided real-time information to AMDA Indonesia.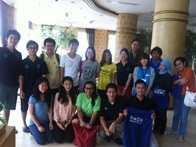 On January 19th, two medical doctors along with two psychological counselors from AMDA Indonesia flew to Jakarta, and started further research of the damage. Based on the needs assessment, AMDA team will start the preparation for the relief operation.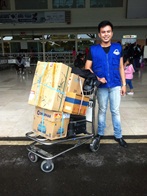 From AMDA Headquarters in Japan, a team consisting of a nurse and a coordinator left for the disaster area on January 20th, and joined the AMDA Indonesia team.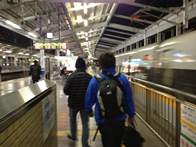 According to Indonesia's National Disaster Mitigation Agency (BNPB), almost 250,000 people have been affected by the disaster, and the death toll increased to 21 as of January 19th.
AMDA Team plans to organize a medical mission and distribution of relief goods.
*AMSA Indonesia: AMSA Indonesia is an Indonesian chapter of Asian Medical Student's Association or in short, AMSA. AMSA Indonesia was founded in Yogyakarta, August 10th 1996.