2013-04-17
Japan Bangladesh Friendship Hospital and AMDA Bangladesh Joint Emergency Relief Operation for the distressed community in Ramu, Bangladesh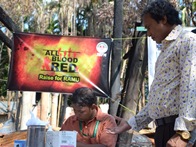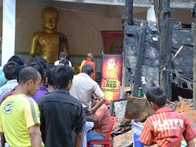 Almost six years have passed since Japan Bangladesh Friendship Hospital (JBFH) had started its function of Emergency Medical Response Team (EMRT) in emergency situation such as natural calamities and manmade disasters etc. EMRT is consisted of a group of experienced physicians, paramedics, nurses and technicians.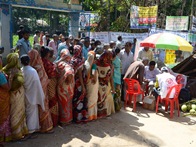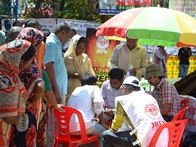 The main objective of the EMRT is to conduct emergency medical relief whenever there is a need. At the same time, EMRT operated enormous medical relief operation throughout the country and the activities have been very successful.
On September 30th 2012, the Buddhist communities of Ramu suffered the violence of arson and plunder. Many of Buddhists Temples were burned down deliberately.
In response to this incident, AMDA Bangladesh Chapter and JBFH decided to co-organize Emergency Medical Relief for the affected Buddhists Community of Ramu who were going through very painful suffering.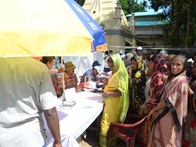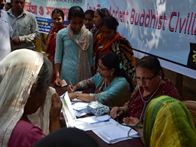 The Emergency Medical Response Team of JBFH traveled over 10 hours to conduct activities on 18th and 19th October, 2012. The two-day long medical relief operation was led and organized by a renowned pain Specialist who is also the Chairman of JBFH and Consultant Laparoscopic Surgeon who is also the Managing Director of JBFH. With other 20 members of JBFH (15 doctors, 5 health assistants including medical technologist, nurses, and pathologist), over 1,000 patients were given medical attentions.
Despite the political instability, the activity was carried out safely, thanks to the help of local authority such as local government and the respected monks from the local Buddhist temples.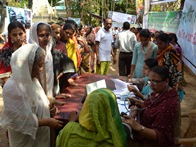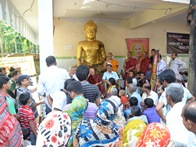 There were many patients with the injuries from evacuating through the scattered debris. The team encountered many patients with depression due to the distressed situation. In 2 days, the team provided various medical services varying from the general health check-up to blood sugar test for diabetic patients. Followed by the consultation, the patients were given medicine based on the prescription issued by doctors.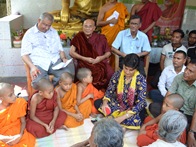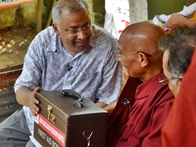 The relief operation was welcomed by the affected people since they had not received any medical support from the government. There is a hospital 4 km away from their village however, due to the lack of security in the area, the people had lost the mobility to reach the medical services. AMDA Bangladesh and JBFH continue to reach out to the people in needs in case of emergency.