2013-05-01
Updates: "AMDA HQ Sends Personnel in response to Dhaka Building Collapse, Bangladesh"
AMDA HQs has dispatched a nurse on May 1st. She will leave for Dhaka on May 3rd and will join AMDA Bangladesh team.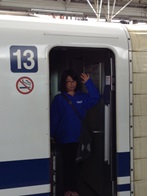 An eight-story commercial building named Rana Plaza near Savar Bus Stand collapsed at around 9:30am on April 24th, 2013. On the previous day, severe cracks had been found in the building's structure. Many garment workers were trapped inside the collapsed building.
Through this man-made disaster, nearly 400 people lost their lives, almost 2,500 people injured, and the number of seriously injured people hospitalized counted more than 960.
Japan-Bangladesh Friendship Hospital (JBFH), run by AMDA Bangladesh chapter chairperson, provided air fresheners (50 pieces), masks (50 pieces), gloves (400 pieces), torch lights (60 pieces ), matches, dry food (1,010 packs), juice (480 packs), drinking water (1,282 bottles), clothes (240 saree and lungi), etc and 140 bags of blood to meet the medical needs of the survivors.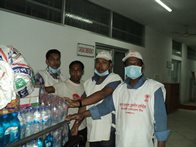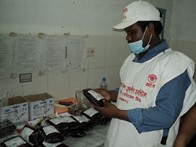 At the same time, JBFH ambulance has been transferring the injured patients to the nearby hospital. The bodies of victims are being carried by the Freezer Van of JBFH along with other organization.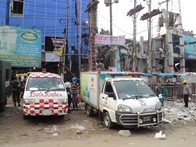 984 rescued people are getting medical attention at various hospitals including Japan-Bangladesh Friendship Hospital. JBFH is currently considering promoting intensive medical care to some of the severe injured patients by transferring them to JBFH.
AMDA Bangladesh and JBFH plan to provide more support such as clothes, liquid nutrition food, wheel chairs, crutches and medicines with the support of AMDA International.