2009-04-10
AMDA Emergency Bulletin I: Emergency Relief for Earthquake in Italy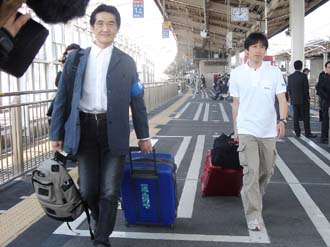 The team of medical doctor and coordinator from AMDA Headquarters has left for Italy on 10th Apr. '09 in view of continuous medical need for the victims of earthquake (magnitude 6.3) that hit L'Aquila, Abruzzo province (85 km northeast of Rome) in the early morning of 6th Apr. '09. The death toll has reached 278 with 28,000 people being displaced. As of 9th Apr. 17,000 people have evacuated from their homes.?Frequent aftershocks have been recorded with the strongest measured magnitude 5.6 in the evening of 7th Apr. '09.?
AMDA is in contact with one of its collaborating organizations in Italy. Further action at the disaster site will be determined after the team's arrival on 11th Apr.