2014-04-11
AMDA's free medical camp with Lions Club in war-torn area of Northern Sri Lanka
Maruthankerni is one of the many costal towns in the northern part of Sri Lanka that was heavily affected by the 3 decade of civil war, which finally ended in 2009. Maruthankerni is part of the Eastern Point Pedro division in the Jaffna district and has a population of about 15,000. Most of the people in this region are fishermen and farmers who live under the lower income bracket.
AMDA together with Lions Club Sri Lanka, Jaffna Regional Directorate of Health Services (RDHS), Medical Officer of Health (MOH) of Point Pedro division conducted the medical camp at the Maruthankerni hospital on the 5th of April 2014. Medical staff from Point Pedro base hospital and Maruthankerni divisional hospital provided the free medical services with the support of Lions club and AMDA volunteers.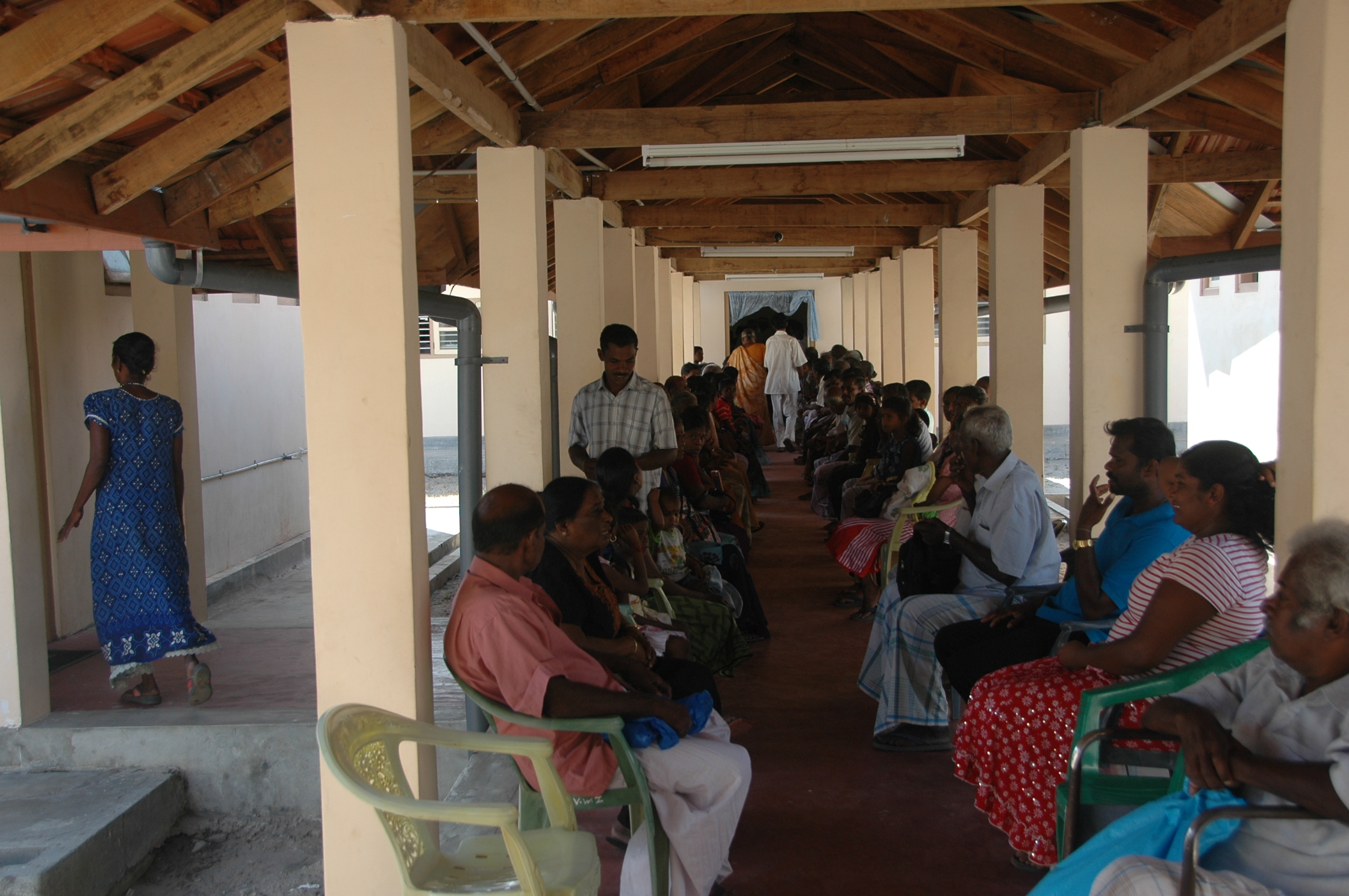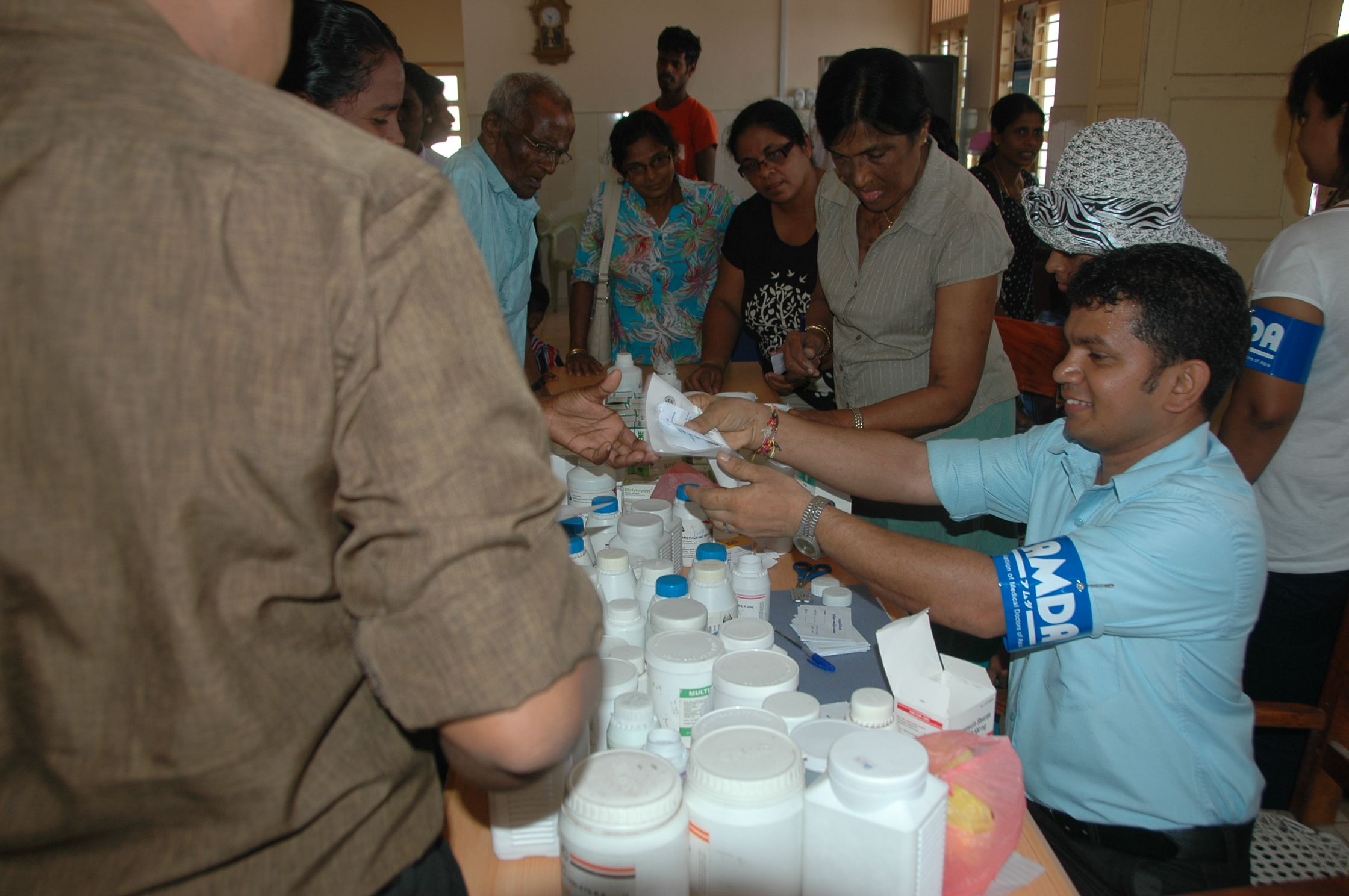 359 patients came to seek medical consultation at the clinic and most of the complaints were related to joint aches and pain, common cold and cough, throat pain and dental issues such as cleaning, filling and dental caries. There was one field worker for an NGO brought in with severe chest pain and an immediate ECG was done on him and was sent to Jaffna teaching hospital by ambulance.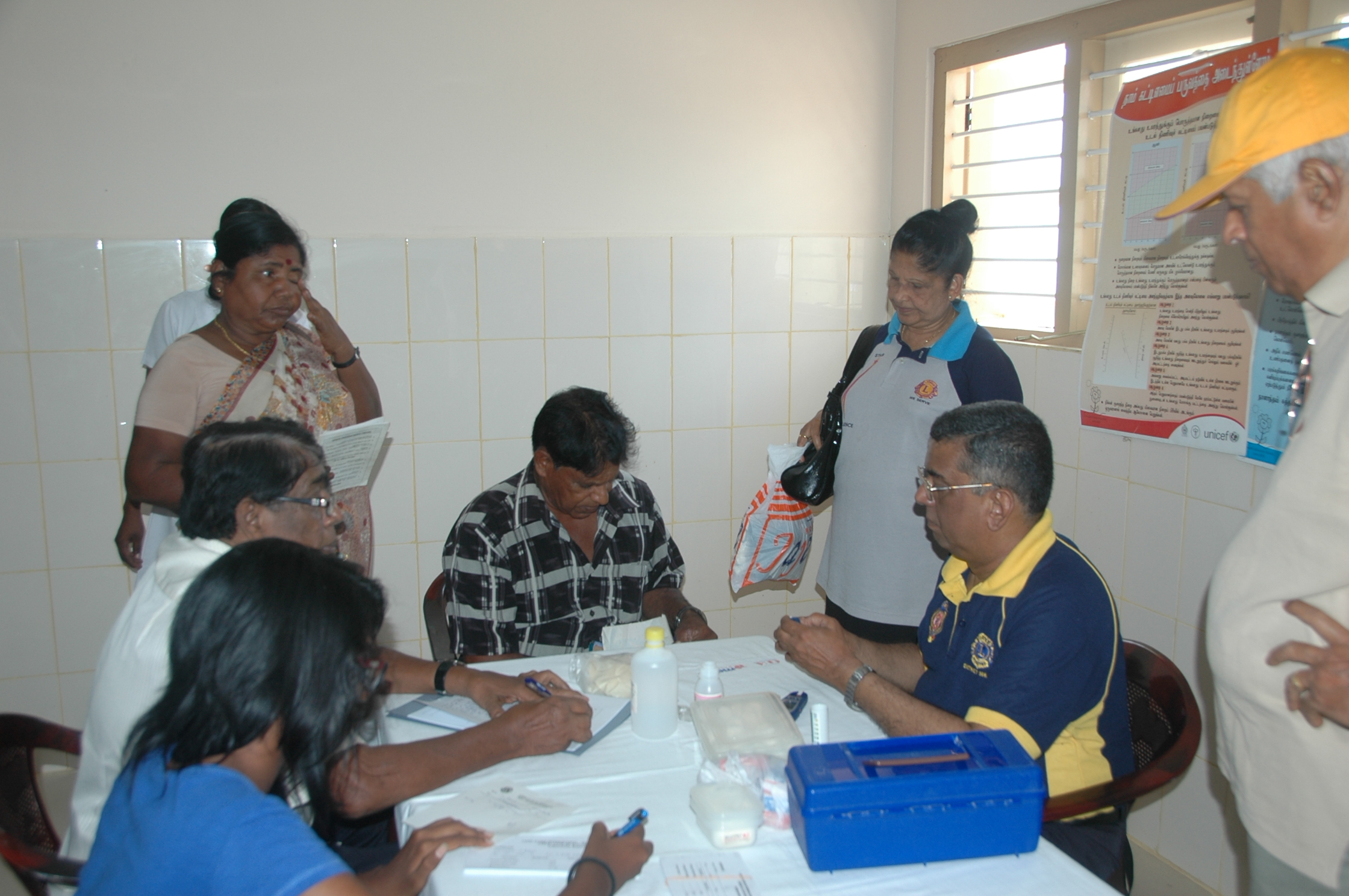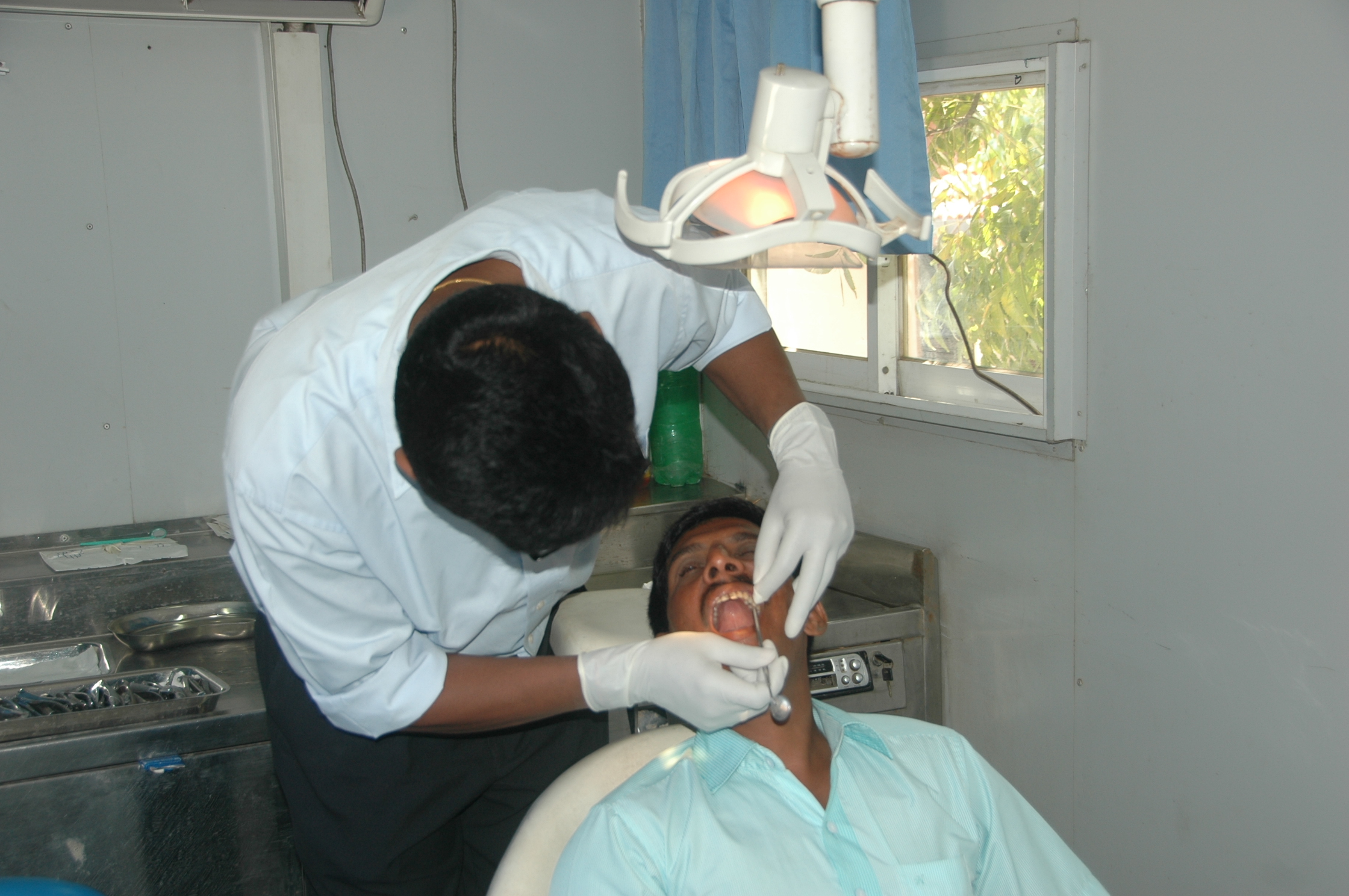 Point Pedro Hospital also sent a mobile dental team for the mission. Everyone visited the clinic also received tooth paste and brush from AMDA with instructions on "how to brush teeth properly"
AMDA also donated the rest of the medicine from the camp to the hospital. Lions club also handed over boxes of spectacles to the RDHS and the spectacle would be distributed at an eye-camp that would be organized in the near future.
Maruthankerni hospital was one of AMDA's project site during the AMDA Peace Building Project (PBP) from 2003-2006. AMDA staff designed and built children theme/ play-park in side the hospital premises and unfortunately it was destroyed during the civil war. People around the village well recognize and remember AMDA and its staff from PBP project.