2013-09-11
Emergency Relief Mission for Flood in Philippines 3
Followed by a relief supply distribution and free medical mission in Hagonoy, Bulacan on August 26th, Armed Forces of the Philippines conducted another medical mission at Siclong Elementary School in Laur, Nueva Ecija on August 30th, 2013. This area had also been damaged by the massive flood and this mission was conducted as a part of recovery support. They medical supplies from AMDA were distributed to the people in the community.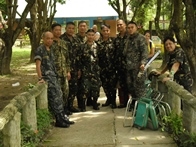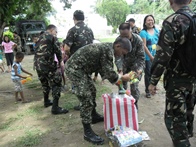 The medical team consisted of 7 doctors provided medical services to 279 patients, and free dental service was also provided to 142 patients by 3 dentists. The main symptoms seen among the patients were fungal infection, upper respiratory infection, and asthma.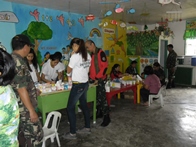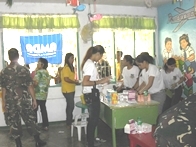 Toys were distributed to the children on this day. They were very excited to have their new toys, and AFP received appreciation from the children.