2014-04-06
Emergency Relief Mission for Flood in Manado, North Sulawesi, Indonesia 2
Responding to the flood, the AMDA Indonesia medical team started their activities on January 19th, 2014. After having done some medical mission in Perkamil, they proceeded to another heavily affected area, Ternate on the 22nd.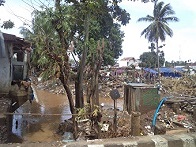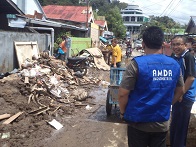 Fortunately, there were no casualties in this area, however, about 300 houses were totally or partially damaged, and more than 1000 families (3,589 people in total) were forced to live in evacuation centers.
AMDA Indonesia implemented a medical mission at a local health post. 200 patients visited and consulted their physical problems with a doctor. The majority of their complaints were abdominal pains, fever, headache and itchiness. In addition to that, they also distributed noodles, drinking water and shower soaps to the affected families in collaboration with Salvation Army.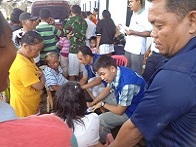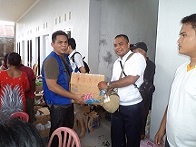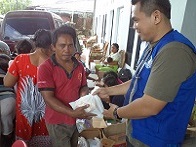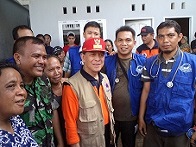 On the following day, AMDA Indonesia supported the people in Tikala Dalam with relief supplies, such as rice, drinking water and clothes. Recipients appreciated and said, "Even though many donations have been brought in, we hadn't received any yet because we live far from the main streets."