2014-01-10
Responding to the Disaster of Typhoon Haiyan in the Philippines 12
From December 21st through 23rd, AMDA implemented mobile clinics in Ormoc City of Leyte Island, Basay and Marabut of Samar Island in collaboration with Development Academy of the Philippines.
AMDA's president, Dr. Suganami, a doctor and a nurse from Fukuyama Medical Association in Hiroshima, Japan, and two doctors from Mongolia's NGO, Emergency Medical Services participated in this medical mission.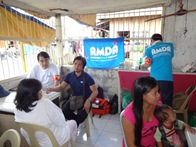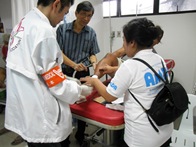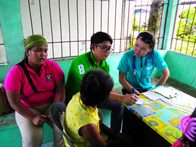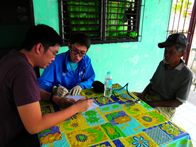 The doctor and the nurse from Fukuyama Medical Association also visited patients at their respective homes, who had no access to the mobile clinic site. Their visit was very much appreciated from the patients who needed their medical attention.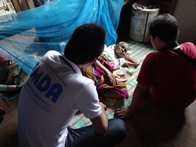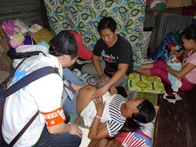 The medical team treated total of 584 people. The team also referred a patient with severe external wounds to a hospital in Tacloban City and is following up the progress.